Chiropractic Care is essential to improving your Health & Happiness
Just as we regularly maintain our teeth and gums to avoid cavities, regular chiropractic care avoids injuries such as a herniated disc, carpal tunnel, or other malfunctions of our joints and spine. Chiropractic treatment was developed as a less intensive and long lasting option to treat and prevent these injuries without the use of medication or surgery.
Chiropractic care establishes overall wellness for the entire body, not just the spine. Chiropractic patients report they get sick less often, have more energy, have increased clarity of thought, and have less stress in their bodies and lives. Treating the condition as early as possible will reduce or completely eliminate the need for medication or surgery and get you back on your feet faster.
What is Chiropractic Care?
Doctors of chiropractic care use gentle and specific adjustments to improve the proper function of your spine and remove any nervous system interference. An adjustment consists of a precise and painless force applied to the spine or pelvis. The 'popping' sound patients typically describe is the release of air pockets and is completely harmless.
By doing this, we free up the pinched nerves that cause discomfort or pain and allow your body to focus on repairing the damaged area(s). We adapt our techniques to treat children, young adults, and older adults.
The chiropractor applies gentle pressure using his or her fingertips to separate the vertebrae.
The patient lies on a special table with sections that drop down. The chiropractor applies a quick thrust at the same time the section drops. The dropping of the table allows for a lighter adjustment without the twisting positions that can accompany other techniques.
Often the gentlest methods of adjusting the spine. The patient lies on the table face down while the chiropractor uses a spring-loaded activator instrument to perform the adjustment. This technique is often used to perform adjustments on animals as well.
The chiropractor positions the patient on his or her side, then applies a quick and precise manipulative thrust to the misaligned vertebra, returning it to its proper position.
This is when the chiropractor, using crossed hands, presses down firmly on a particular area of the spine. Then, with a quick and precise thrust, the chiropractor adjusts the spine. This is done to improve mobility in the vertebral joints.
Chiropractic care is for children as well as adults. Children typically grow up with the inevitable falls, jolts, slips, and bumps, all of which may cause subluxations. The pains associated with these are soon forgotten, but the nervous system interference remains.
Ear infections
Colic
Back Pain
Asthma Bed
Wetting
Allergies
Learning Disorders
Growing Pains
Hyperactivity
Attention Deficit Disorders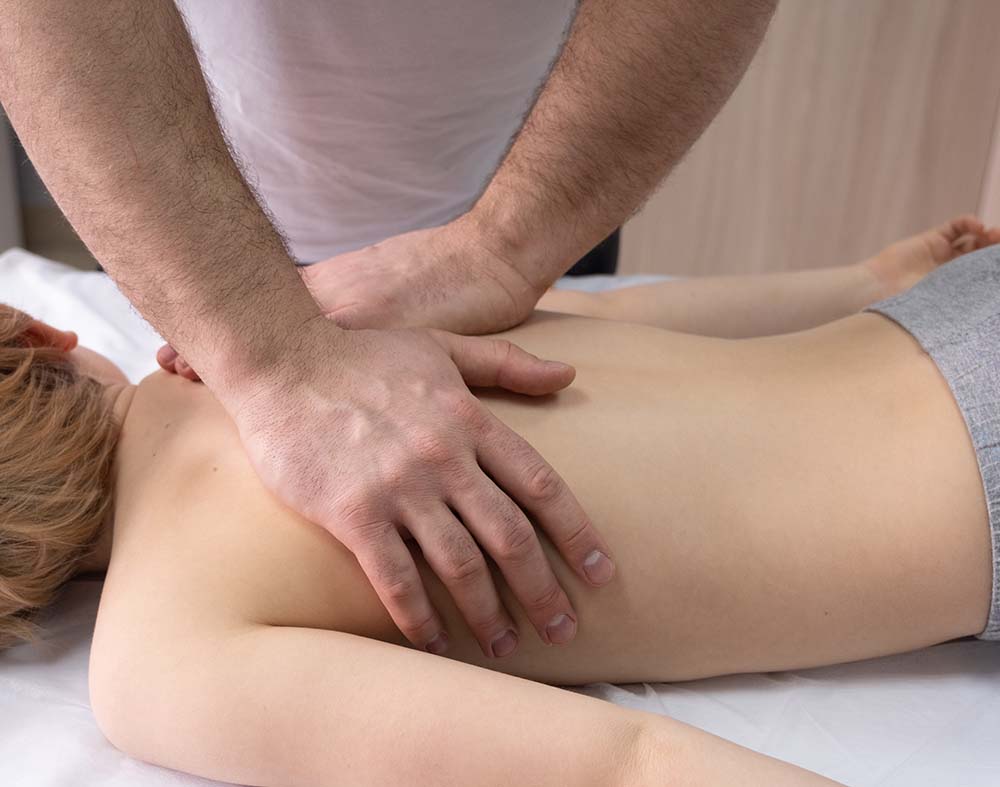 Your First Visit With Dr. Lindsell

Step One: Assess
Dr. Lindsell will assess the condition your spine is in, this allows us to determine the cause of pain or injury.

Step Two: Adjust
Dr. Lindsell will make adjustments that need to be made in order to restore health and mobility back to your life.

Step Three: Plan
Build a treatment plan with you that may include a combination of manipulation and exercises to strengthen the back and improve mobility.

Step Four: Educate
Educate you with stretches and exercises at home to keep your back healthy and pain free long term.
| Adjustment Fee | Price |
| --- | --- |
| Adults | $40.00 |
| Children | $20.00 |
| Fire & Rescue/Police/Active Military | $20.00 |