Treating Neck, Back, and Knee Pain
With the use of custom orthotics
Custom Orthotics For Your Health & Daily Comfort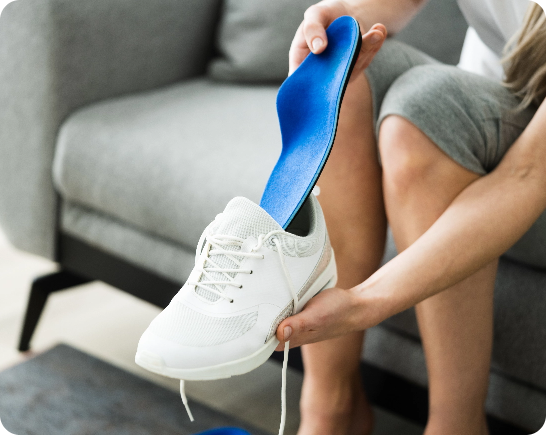 At Essential Family Chiropractic, Dr. Eric Lindsell works directly with you to develop a customized plan to reduce your back, knee, or neck pain without the use of drugs or surgery.
Your work with Dr. Lindsell begins with a new patient exam that includes a consultation, x-rays, and a surface EMG. Often, in addition to regular chiropractic care, patients need a high quality, custom orthotic to help reduce lower back pain and other conditions found during our comprehensive chiro exam.
Treating Pain at the Source
Pain and stiffness can arise from a variety of factors. It's important to determine the source of the pain before developing a proper treatment plan. If you've been experiencing pain in your neck, back, or knees and cannot figure out, your feet could be the reason.
Our feet play a critical role in our posture and the way we move around on a daily basis. When our feet are misaligned and we have poor posture it effects the muscles and joints throughout our upper body.
Orthotics with Foot Levelers
When a custom orthotic is called for, Dr. Lindsell will fit you with Foot Levelers, the highest quality, most comfortable custom orthotic on the market today.
Foot Levelers are individually designed for your feet – helping achieve a balanced foundation and stabilized pelvis. These custom orthotics are handmade for your unique feet based on 3D scans or casts, and our examination.
Unlike off the shelf or semi-custom orthotics, no two pairs of Foot Levelers are alike. Innovations like 3-Arch Support, and high-quality materials and scanning technology, enable a uniqueness to each orthotic – shaped and crafted to your individual feet – resulting in a much higher-quality orthotic.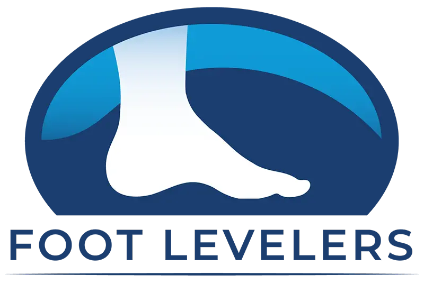 Common Conditions Treated With Custom Orthotics
Problems with our feet can cause pain for different muscles and joints in our body other than our feet. Custom Orthotics can relieve pain associated with these common conditions:
Achilles Tendonitis
Drop Foot (or Foot Drop)
Leg Length Inequality
Runners Knee Lower
Back Pain
Heel Spurs
Heel Pain (Plantar Fasciitis)
Hip or Knee Pain
Sciatica
Neck Pain